The biggest hurdles when machining advanced materials
High material hardness
Poor thermal conductivity
Abrasive nature of the material
Working with cutting-edge materials: One of the biggest challenges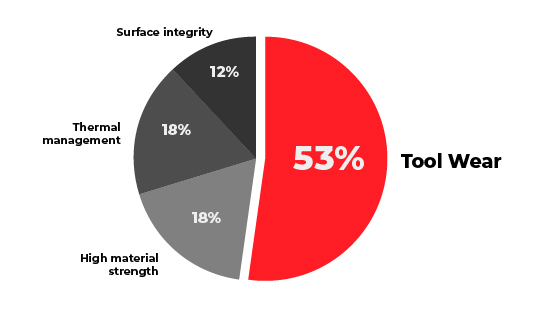 The Plus 90845 can combine both geometries SNH(K)X and ONH(K)X on the same toolholder
The Plus 90845 is the solution that has been designed to overcome the challenges presented by difficult machining conditions.
This tool has been specifically developed to withstand increased cutting forces and temperatures, making it ideal for use in demanding machining environments.
Its unique design incorporates advanced materials and coatings that improve tool life and reduce wear and tear.
With the Plus 90845, frequent tool replacements become a thing of the past, resulting in improved productivity and reduced costs.
This cutting-edge tool offers a reliable and efficient solution for those seeking to overcome the challenges of difficult machining conditions